Grinding the Dark Roast
Morning "Sugar" Rush Hour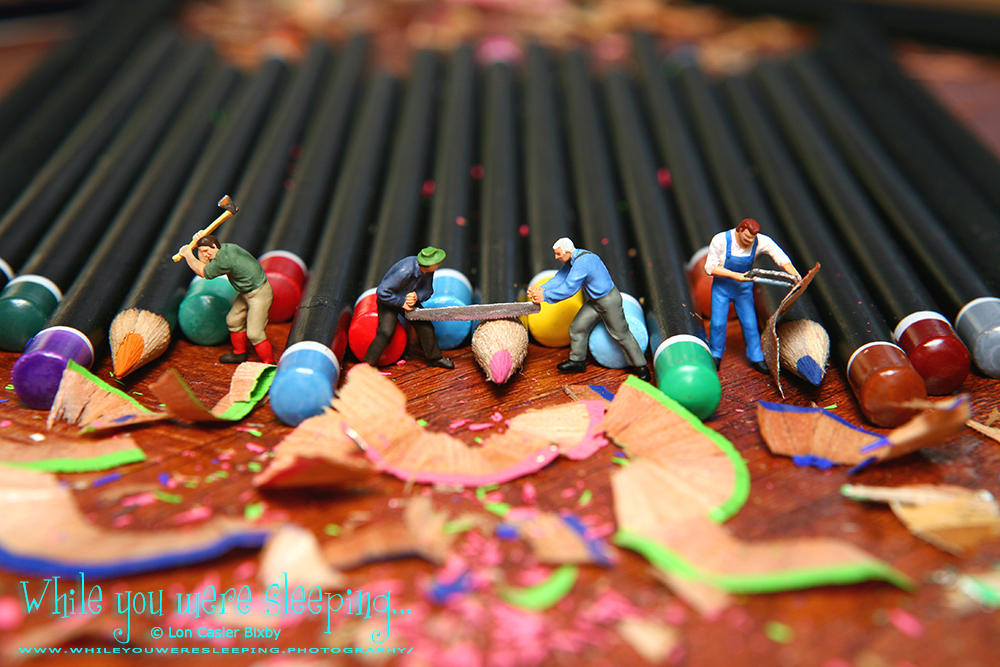 The lumberjacks worked hard through the night so the pencils would be sharp and ready for the morning art class.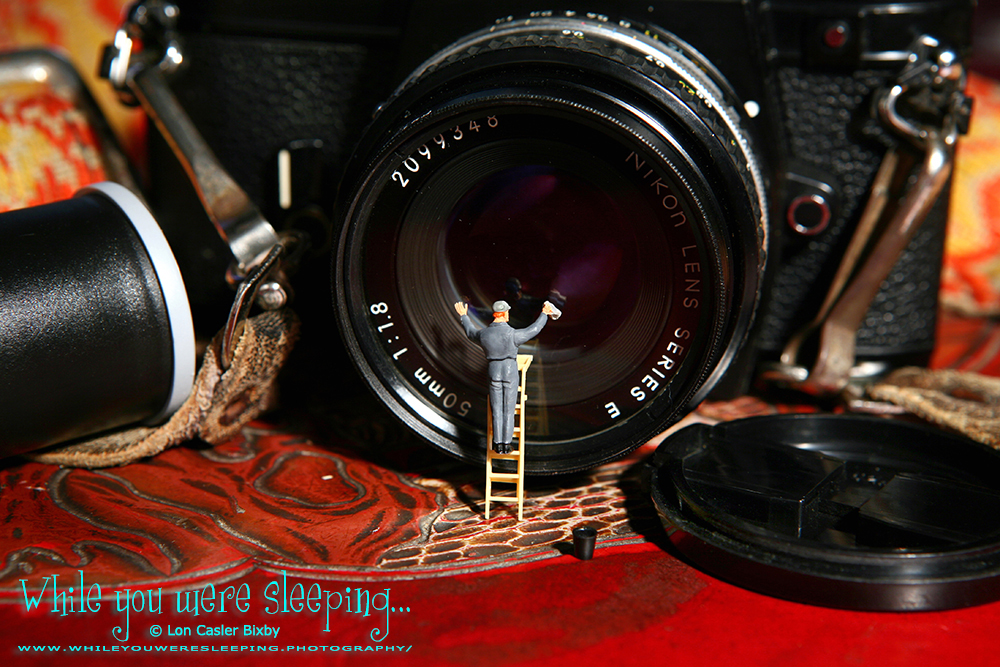 Getting Ready for a Shoot
Battling a Brush Fire
Death by Dominoes. The crime scene investigators couldn't figure out how this happened or why Betty was wearing red boots
over her blue shoes. But the dominoes knew; they knew alright.