Harvest Time 4:20
At the pepper mill, the sneezing frenzy would commence in 3… 2… 1...
While the other girls just made a straight line, Emma took pride in spreading the mustard with an artistic flair.
Yutaka was not only strong, he had good balance as well.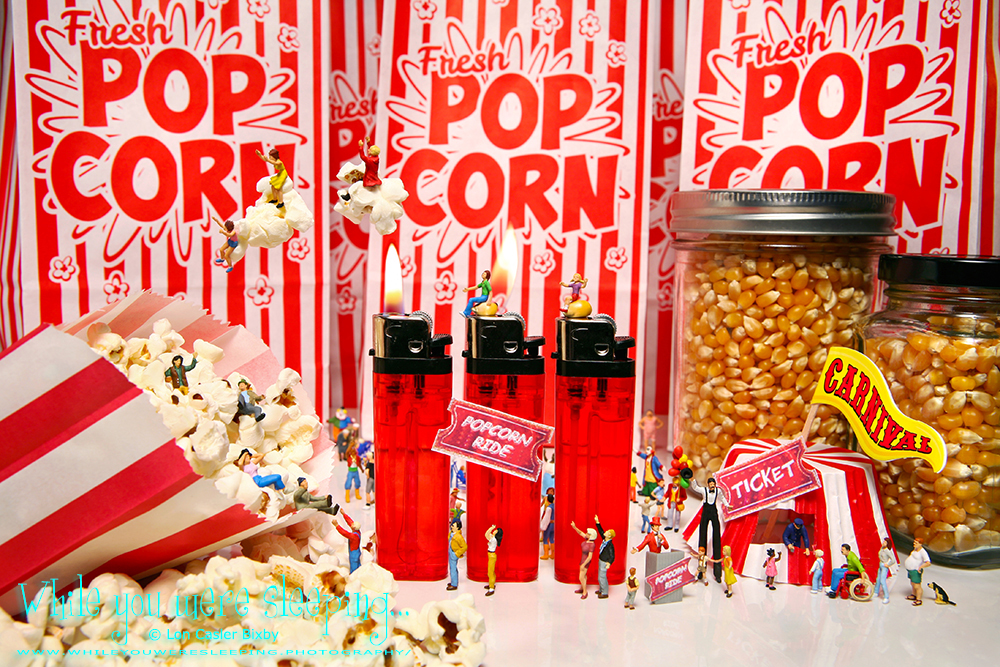 The new "Popcorn" ride was a fun success at this year's carnival.
Clockety Clock - Doris often worked late into the night, but tonight she had the uneasy feeling that she was being watched.