While the other girls just made a straight line, Emma took pride in spreading the mustard with an artistic flair.
Yutaka was not only strong, he had good balance as well.
Morning "Sugar" Rush Hour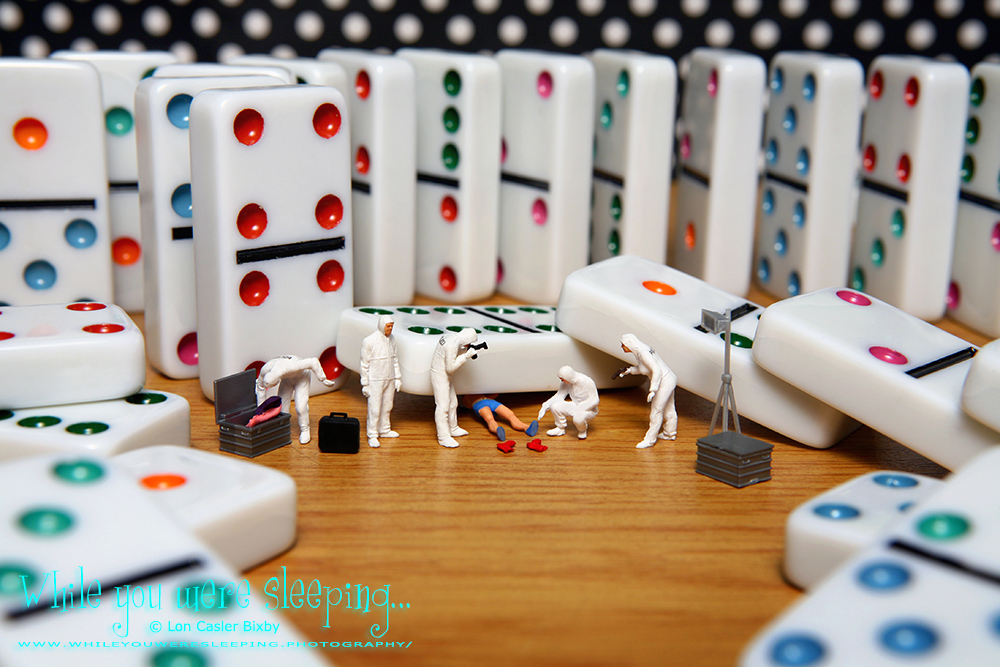 Death by Dominoes. The crime scene investigators couldn't figure out how this happened or why Betty was wearing red boots
over her blue shoes. But the dominoes knew; they knew alright.
Herbert was about to get a much needed lesson in physics.
The crew worked hard to make sure the elation was loud and clear.